EVENTS CALENDAR 2023
---
NOVEMBER
17-18th Friday-Saturday. Sandan Promotion, Nelson Shibu.
18th Saturday. Black Belt get together. 6-10pm. Black Belts and partners. More info soon.
25th Saturday. Nidan Promotion, Stoke Dojo. 1:30pm. Black Belts please attend.
---
DECEMBER
1st Saturday. Christchurch Camp. If any students would like to attend please let Sei Shihan Aaron know at Nelson Shibu.
9th Saturday. General Promotion. Nelson Shibu.
---
JANUARY 2024
13th Saturday. Kagami Biraki at new Dojo. 8:00am. Followed by a potluck brunch, treats, and baking. 
16th Tuesday. New class schedule begins.
17th Wednesday. Kids class begins. Wednesdays only at 4pm until schools are back in session.
30th Tuesday. Regular Kids classes resume.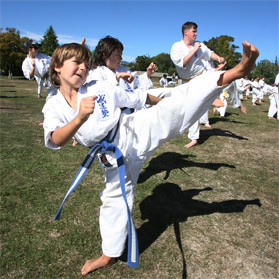 FREE
Introductory lesson
at no obligation.
You are welcome to come and observe.
The first lesson is free.
There is a beginners "Start up Pack" available that includes a uniform.