EVENTS CALENDAR 2022
---
JANUARY
10th Monday – 13th Thursday. 6:30pm. One class only. General class for all students.
14th Friday. No Classes.
15th Saturday. 10:00am Zazen. 10:30 General Class.
16th Sunday. 10:00am General Class. 11:00am Sparring.
17th Monday. Normal schedule resumes (apart from Children's Classes).
22nd Saturday. Kagami Biraki (the traditional New Year opening of Dojo). 6am Zazen then a short General Class.
---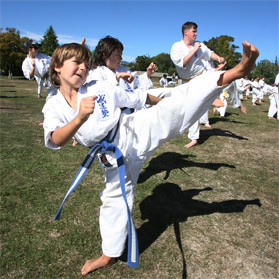 FREE
Introductory lesson
at no obligation.
You are welcome to come and observe.
The first lesson is free.
There is a beginners "Start up Pack" available that includes a uniform.