EVENTS CALENDAR 2020
---
November 2020
21st Saturday. Black Belt Get Together. 6:30pm.
28th Saturday. General Promotion. 9:00am.
---
December 2020
12th Saturday. Senior Black Belt Promotion.
19th Saturday. Last classes for 2020.
Meditation. 10:00am
General Class. 10:30am
---
January 2021
11th Monday. Dojo opens. Check timetable for January
---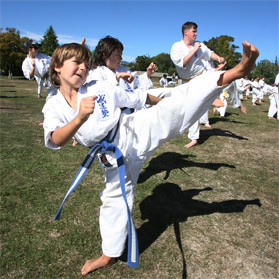 FREE
Introductory lesson
at no obligation.
You are welcome to come and observe.
The first lesson is free.
There is a beginners "Start up Pack" available that includes a uniform.