EVENTS CALENDAR 2022
---
AUGUST
1st Monday. Dojo opens. See amended timetable.
13th Saturday. Shodan Grading. 1:30pm. Brown and Black Belts only.
27th Saturday. General Grading. 9:00 am.
---
SEPTEMBER
---
OCTOBER
---
NOVEMBER
---
DECEMBER
---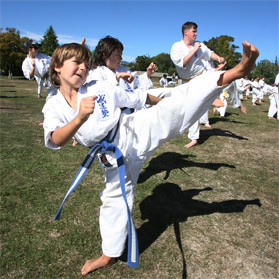 FREE
Introductory lesson
at no obligation.
You are welcome to come and observe.
The first lesson is free.
There is a beginners "Start up Pack" available that includes a uniform.